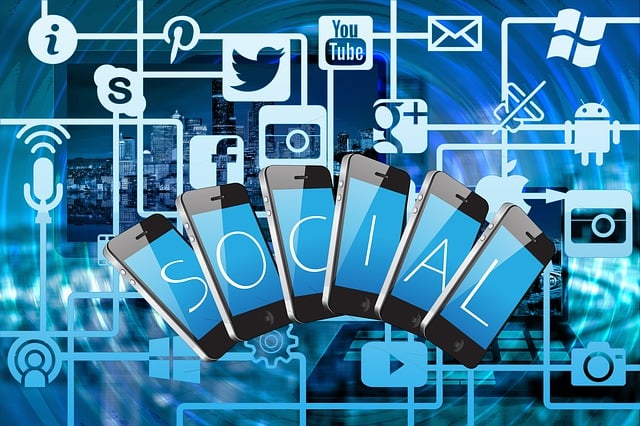 Social media plays a huge part in car detailing marketing. Social media marketing creates content to be shared through social media networks to reach a larger audience and build brand awareness. Content can include text, images, videos, links, and multimedia. Companies use social media to market products or services, engage with customers, and provide customer support. Through social media marketing efforts, auto detailers can increase website traffic, generate leads, and create customer loyalty.
What is the Importance of Social Media Marketing in the Car Detailing Industry?
Today, social media is an essential part of any successful car detailing marketing campaign. It can help you reach a wider audience, build relationships with potential and current customers, and increase brand awareness. Social media is also an effective way to drive traffic to your website and generate leads. While it may seem like just another marketing tool, the power of social media should not be underestimated. It can help you reach millions and build relationships with potential customers.
The easiest way to make a great first impression online and in person is to have unique lighting. These Hexagon LED lights can transform your shop into a stunning Instagram-worthy photo studio overnight while still being practical and efficient.
Best social media marketing platforms for auto detailers:
The most social media platforms for businesses are Facebook, Instagram, Twitter, LinkedIn, YouTube, Pinterest, and Tiktok. There are more than 3.6 billion users across all social media channels. Each forum has unique benefits and is best suited to different types of businesses.
1. Facebook
Facebook is the world's most widely used social media platform, with over 1.3 billion daily active users. It is ideal for businesses looking to increase brand awareness and engagement and reach a wider audience. Car detailing and ceramic coating marketing services can be advertised easily and affordably through Facebook.
2. Instagram
Instagram is an image-based platform that allows you to share photos and videos with your followers. With over 800 million monthly active users, it is an excellent platform for businesses looking to reach a younger audience.
3. Twitter
Twitter is a fast-paced microblogging platform that allows you to post short messages or "tweets" and engage with followers in real-time. It is popular among news outlets, celebrities, and brands, who use it for quick updates, customer service, and engagement.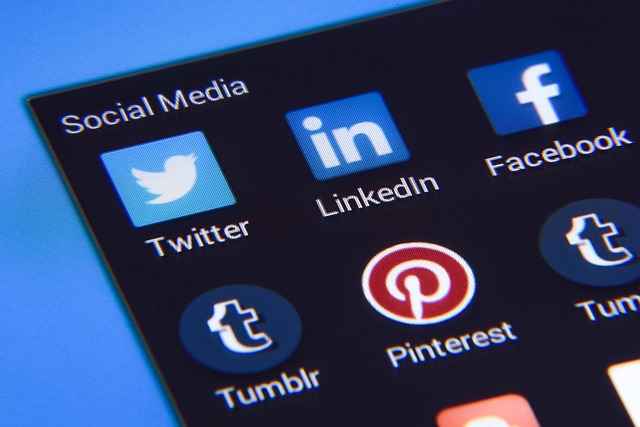 4. LinkedIn
LinkedIn is the world's largest professional network, with over 610 million users. It is ideal for businesses looking to connect with other professionals and industry leaders and recruit new talent.
5. YouTube
YouTube is the most popular video-sharing platform, allowing you to create and share videos for free. With over 2 billion monthly active users, it is an excellent platform for businesses looking to reach a larger audience and generate leads.
6. Pinterest
Pinterest is a visual-based platform that allows you to create and share pins (images) with your followers. It is popular among brands looking to target a female audience, as it has over 250 million monthly users.
7. Tiktok
Tiktok is a relatively new social media platform growing in popularity among young users. It is ideal for businesses looking to reach a younger demographic and tap into social media marketing trends and topics.
How to Build a Car Detailing Marketing Strategy with Social Media
A sound social media marketing strategy is the backbone of your social media presence. Once you've chosen the social media platforms you want to use for marketing your automotive business, it's time to create a social media strategy. A successful social media marketing plan should include the following:
Setting Goals and Objectives

Your goals should be specific, measurable, and achievable. Focus on what you want to accomplish with your social media campaign, such as increasing awareness or generating leads.

Defining Your Target Audience

Identify who you want to reach and create content that resonates with them. Know their interests, pain points, and needs so you can provide valuable content that they'll enjoy.

Determining Your Content Strategy

Decide what type of content you want to create and how often you'll post it. Focus on creating valuable, relevant content consistent with your brand's message.

Identifying Key Performance Indicators

Track the performance of your campaigns and measure progress against your goals. This will help you understand what works best for your audience so you can adjust your strategy accordingly.

Tracking and Analyzing Results

Monitor the results of your campaigns to see which ones are performing the best. This will help you ensure that your efforts are paying off and that you reach the right people.
Say GOODBYE to back pain! We've found the perfect heavy-duty rolling chair for any detailer. Plus, you'll love the efficient storage, cup holder, and thick padded seat!
Benefits of social media marketing:
Social media marketing is a powerful way to reach your target audience and grow your business. Social media websites can target niche markets even more precisely. Here are some of the key benefits of social media sites:
Builds Awareness:

Social media is a great platform to share your message with the world. It allows you to reach a wide range of people and build your brand's awareness.

Connects with Customers:

Social media allows you to connect directly with customers and build relationships. This can help you better understand their needs, respond to comments and complaints, and provide a more personalized experience.

Drives Traffic and Generates Leads:

Social media is a great way to direct people to your website or landing page. This can help you increase your website traffic and generate more leads.

Increases Engagement:

Social media allows you to engage with your followers by commenting, liking, and sharing their social media posts. This can help build relationships and drive more engagement with your brand.

Cost-Effective:

Social media marketing is a cost-effective way. You can reach a large audience without spending a large budget. You can also set up campaigns and monitor progress in real-time.
Interested in learning more about how to increase your automotive leads from the professionals? Consider joining our FREE Facebook group!
Conclusion
Social media marketing is an effective way to reach your target audience and build relationships. No matter which platforms you choose, ensure your content is engaging and provides value to your readers. With the right strategy, It is essential to find the right platforms for your business and create a plan to ensure your social media marketing success. With the right tactics, you can reap all the benefits of social media channel marketing and grow your business.
Start Using Social Media to Gain More Car Detailing Customers
Car detailing marketing is essential for businesses that want to succeed in today's digital world, and social media is one of the main components of this. It can still be difficult to master the art of properly using social media to market your auto detailing business. That's why hiring a social media marketing agency can be a great return on investment. Raging Agency is the #1 digital marketing agency specializing in helping car detailing businesses from all over the United States to build sales through properly posting and managing their social media accounts. Raging Agency's highly-skilled staff has all the tools and knowledge to help automotive companies increase their sales by 2-4x the amount or more. Contact us today to start making money easily off social media.
FAQs:
Q: How do I know which social media channel to market on?
A: It depends on your target audience and the content you want to share. Do research, find out where your customers are most active, and create a strategy for each platform.
Q: How often should I post on social media?
A: This depends on the platform that you choose for social media advertising and your goals. Try to post consistently to build an audience and engage with followers. You should also experiment with different types of content and see what works best for your customers.
Q: What metrics should I track with my social media campaigns?
A: Through social channels, you should track metrics such as reach, engagement rate, and leads generated. This will help you understand what works best for your audience and adjust your strategy accordingly.