Hey there, my fellow auto enthusiasts! Let's dive into the world of email marketing for auto detailers. For those of you who may be new to the auto and car detailing industry scene, auto detailing is the process of cleaning and restoring a vehicle to its original condition or even better. From washing and waxing the exterior to deep cleaning the interior, auto detailing takes vehicle maintenance to the next level.
If you're an auto detailing business owner, you know how important it is to stay top-of-mind with your customers. However, with so many other marketing strategies and channels available, it can be challenging to decide which ones to invest in. That's where email marketing comes in. It's a cost-effective way to communicate with your customers and keep them engaged with your business and brand.
In this guide, we'll walk through everything you need to know to create a successful marketing strategy. So buckle up, and let's get started!
Email marketing And Its Benefits For Auto Detailing Businesses
Email marketing can be a game-changer for auto detailing businesses looking to grow their customer base and increase revenue. By sending personalized, targeted emails to your subscribers, you can keep them engaged with your brand and build strong relationships that translate into conversions.
Email marketing allows you to tune in with your customers by reminding them of your services, promotions, and any updates to your business.
Additionally, with email marketing, you can track your campaigns' success through open rates, click-through rates, and conversion rates.
This data can help you optimize your future email campaigns for even better results. Ultimately, email marketing is a cost-effective and powerful tool for auto detailing businesses to connect with their customers and drive sales.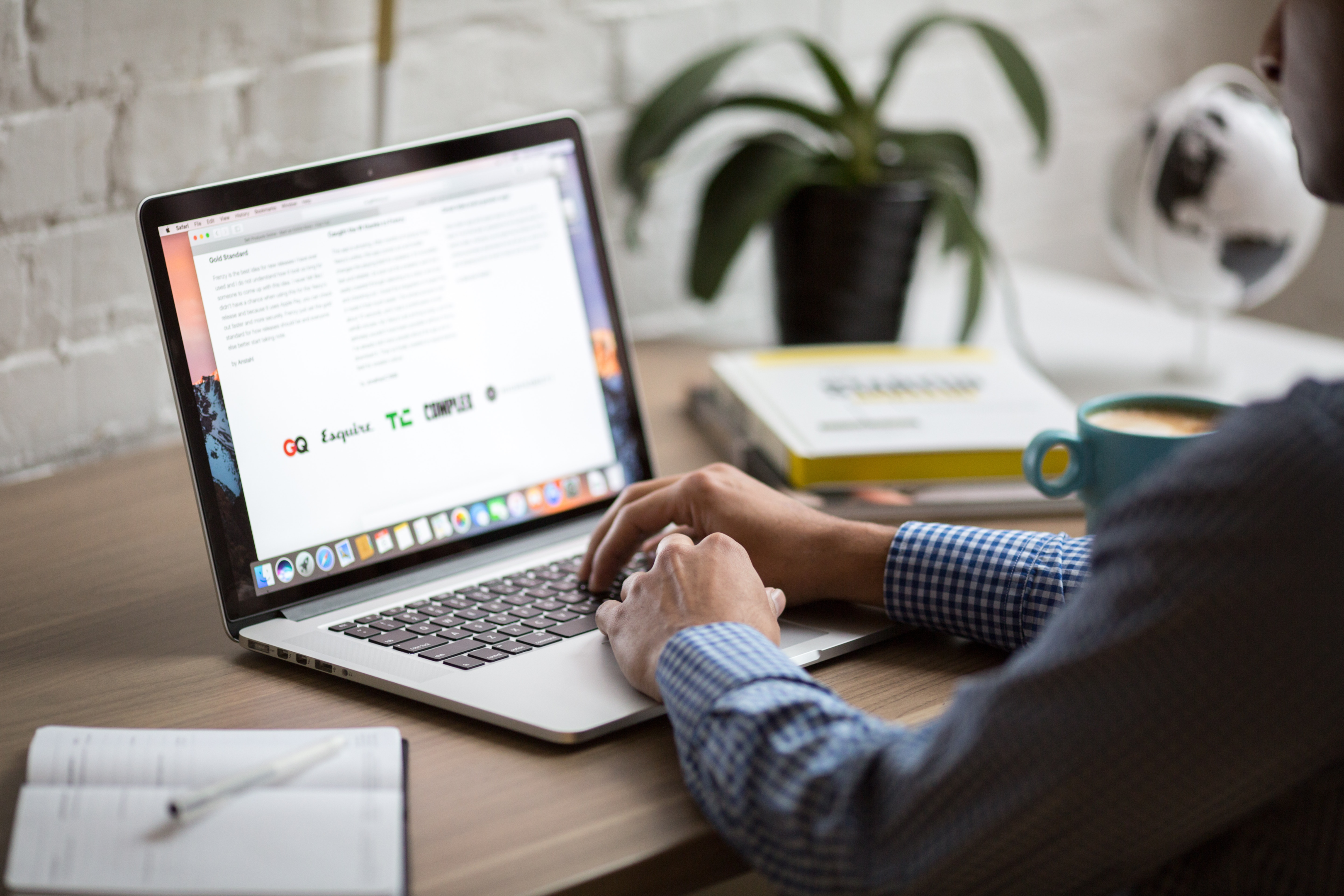 How Can Email Marketing Help Increase Customer Loyalty Towards Your Auto Detailing Services?
As a car detailing business owner, you know how important it is to maintain customer loyalty. It's much more cost-effective to retain an existing customer than to acquire a new one. By sending personalized and engaging emails to your customers, you can stay top-of-mind and remind them of your service offerings and exceptional detailing services.
Email marketing also allows you an excellent opportunity to show your appreciation for your customers by sending them exclusive discounts, special promotions, and even free service. By doing so, you not only increase loyalty but also incentivize them to come back for more detailing services.
Additionally, by segmenting your email list based on customer behavior, you can personalize your emails and make them more relevant to each customer. This level of personalization can go a long way in building customer loyalty and increasing repeat business.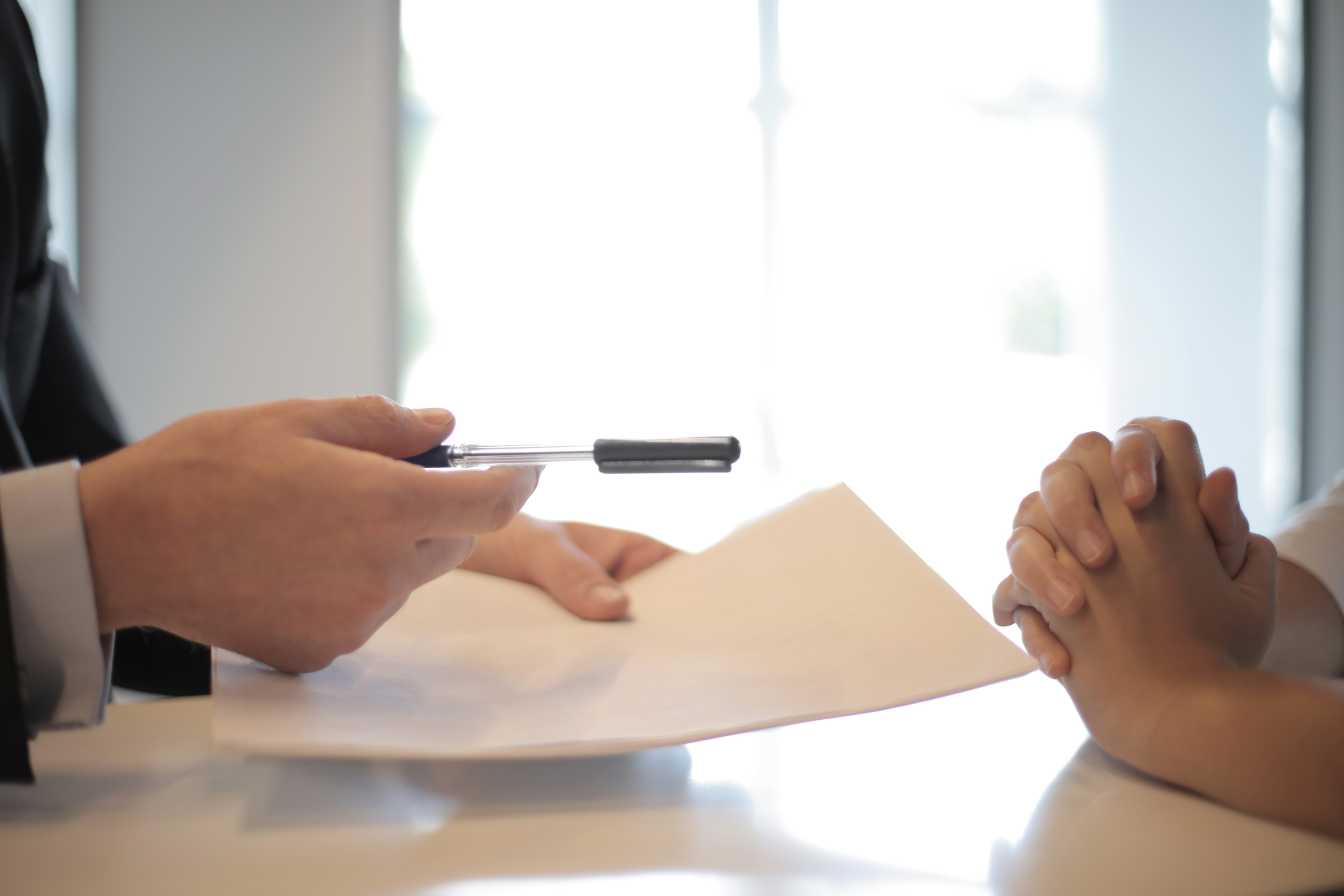 Tips on Email list-building strategies for auto detailers
It's important to do it right to get more customers and ensure that your list is engaged and interested in what you have to offer.
Creating An Email Address To Respond To Customer Inquiries
One option for email marketing is to use a free email platform such as Gmail or Yahoo. While this can be a cost-effective option, it's important to keep in mind that these platforms have limitations.
For example, you may not have as much control over the design and functionality of your emails, and your emails may be more likely to end up in the spam folder.
Thus, using a custom domain email address (e.g., name@yourbusiness.com) can help to establish your brand and build trust with your potential customers.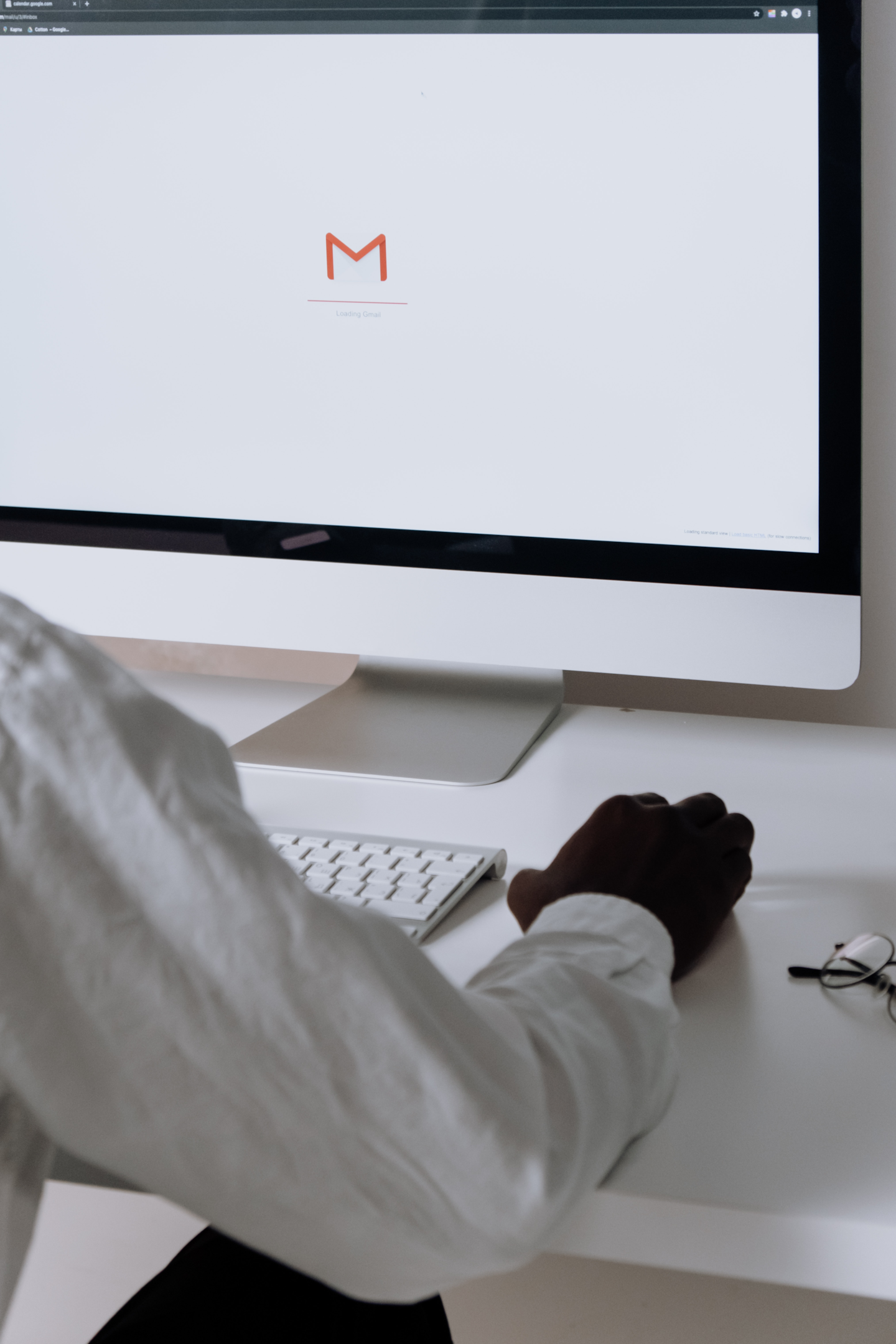 Be An Auto Detailing Business That Attends Car Shows
So how can you build your email list as an auto detailer? One effective strategy is to attend car shows or other events where attendees can sign up for your email list. This allows you to capture the contact information of individuals who are already interested in cars and likely to be interested in your car detailing services. You can also offer incentives for signing up, such as a discount on a future car detailing service or a chance to win a prize.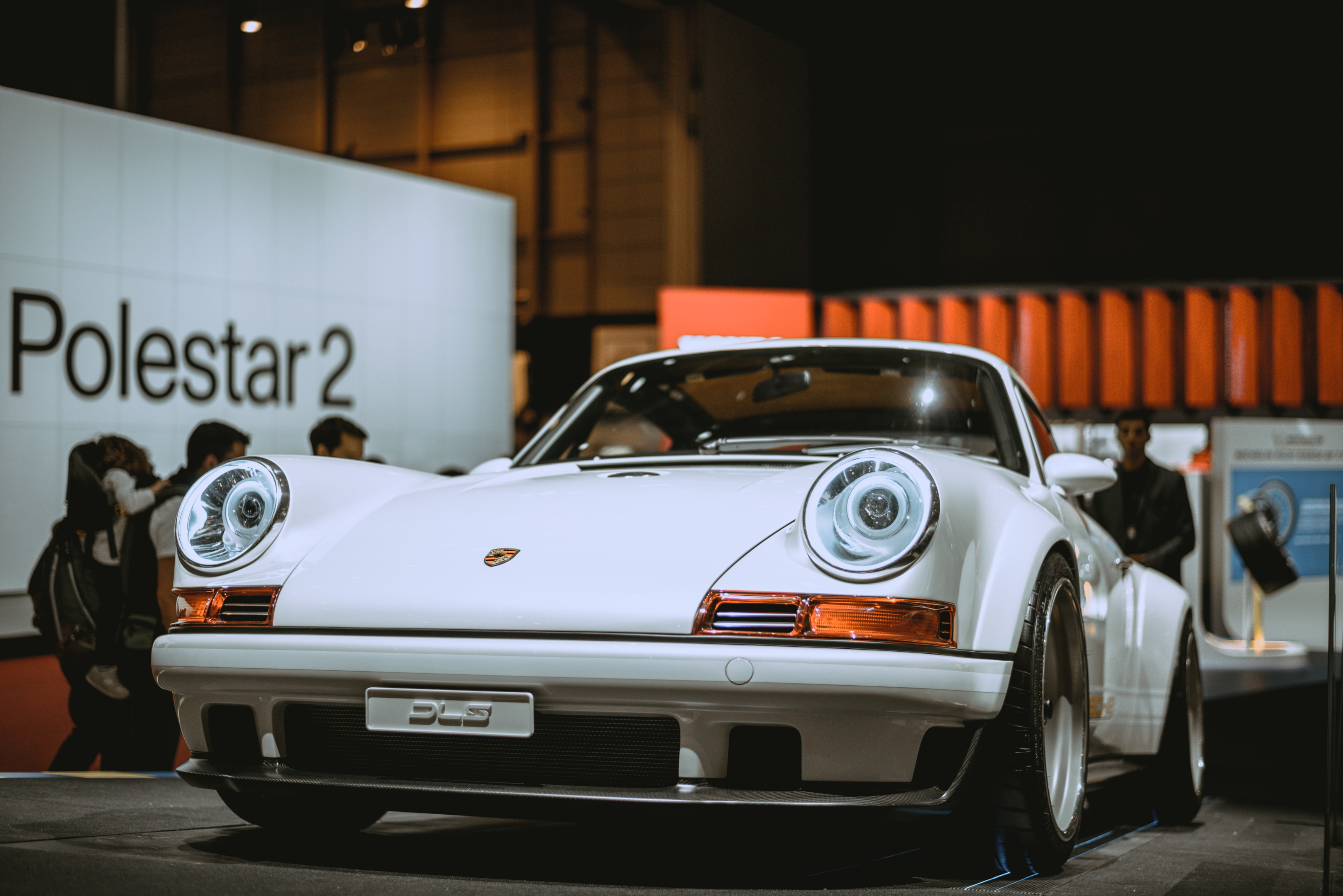 Leverage social media platforms
Another option is to add a sign-up form to your website or social media pages. Make sure to highlight the benefits of signing up, such as exclusive offers, helpful tips and advice, and updates on your business. And don't forget to promote your email list in person as well – mention it to customers during appointments or when they visit your shop.
Following An Email Structure That Converts:
In this section, we'll discuss email structures that can help you boost your conversion rates. After all, what good is an email if it doesn't inspire action?
Be Concise:
First and foremost, it's essential to have a clear and concise subject line that entices your audience to open the email. Make sure your subject line is relevant to the content of your email and gives the recipient a reason to read on.
Have A Skimmable Structure:
Next, your email should have a well-defined structure that guides the reader through the content. Use headlines, subheadings, and bullet points to break up text and make it more scannable. This makes it easier for readers to consume your message and take the desired action.
When crafting the body of your email, keep in mind that most readers skim emails rather than reading them word-for-word. Focus on highlighting the most important information and using attention-grabbing language to encourage the reader to take action.
Don't Forget A Call To Action:
Lastly, be sure to include a clear call-to-action (CTA) that tells the reader what you want them to do next. Whether it's scheduling an appointment, making a purchase, or simply visiting your website, make sure your CTA is easy to find and understand.
Sending Out Emails As An Auto Detailer
it's important to make sure that you're providing value to your subscribers. This means sending relevant and engaging content, such as before and after photos of your detailing work, tips for maintaining a vehicle's appearance, and special offers for subscribers. By providing value, you can increase the likelihood that your subscribers will remain on your list and continue to use your services.
Marketing emails vs. operational emails:
Marketing emails are designed to promote your business and services, while operational emails are intended to provide information to customers about their appointments, receipts, and other administrative details. While both types of emails are important, it's crucial to strike a balance between them to ensure that your customers don't feel overwhelmed by too much promotional content.
In general, it's a good idea to limit marketing emails to one or two per month and to ensure that the content is valuable and relevant to your subscribers. Operational emails, on the other hand, should be concise and to the point, with clear information about the purpose of the email.
By understanding the difference between marketing and operational emails, you can create a successful email marketing strategy that resonates with your current customers and helps to get new customers and grow your auto detailing business.
Tips For Creating Well-Written And Engaging Emails:
When it comes to email marketing, it's not just about getting the email into your customer's inbox; it's also about making sure your email stands out and engages your audience. One way to do this is to leverage your social media presence and take inspiration from your social media posts. Use the same tone and style that you use on your social media platforms to make your emails more personal and engaging.
Another way to make your emails more engaging is by offering free consultations to your customers. This not only provides value to your customers but also helps build trust and loyalty.
By offering some free services like a free consultation, you can show your customers that you're invested in their needs and not just trying to sell them something. This is the concept of paying customers or car owners.
Remember, your emails should be well-written and visually appealing. Use clear and concise language, and include images or videos to break up the text. By following these tips, you can create engaging and effective marketing emails that will help drive repeat business back to your auto detailing service.
Best Practices For Generate Sales Using Email Marketing And Other Platforms:
Email marketing can be a powerful tool for your car wash or auto detailing business, but it's essential to understand best practices to ensure the success of an email campaign. In this section, we'll discuss some key tips to help you create effective email marketing campaigns that drive engagement and increase brand awareness.
Incorporating Blog Posts In Your Emails:
One way to boost your email marketing efforts is to incorporate blog posts into your content strategy and link them in your email messages. This will help drive traffic to your website.
Increase Your Brand Awareness:
Increasing brand awareness is key to getting more sales, traffic, and leads. To achieve this, it's essential to focus on consistent branding across all your marketing channels, including email.
Use your logo, business name, business card, brand colors, and tone of voice to ensure your emails are consistent with your brand image. Make sure your emails are visually appealing and easy to read, with a clear call-to-action to encourage clicks.
Track Your Email Marketing Campaign Progress:
Finally, don't forget to track and measure the success of your email campaigns. This can help you identify what's working and what's not, so you can adjust your strategy accordingly. Metrics like open rates, click-through rates, and conversions can give you valuable insights into the effectiveness of your emails.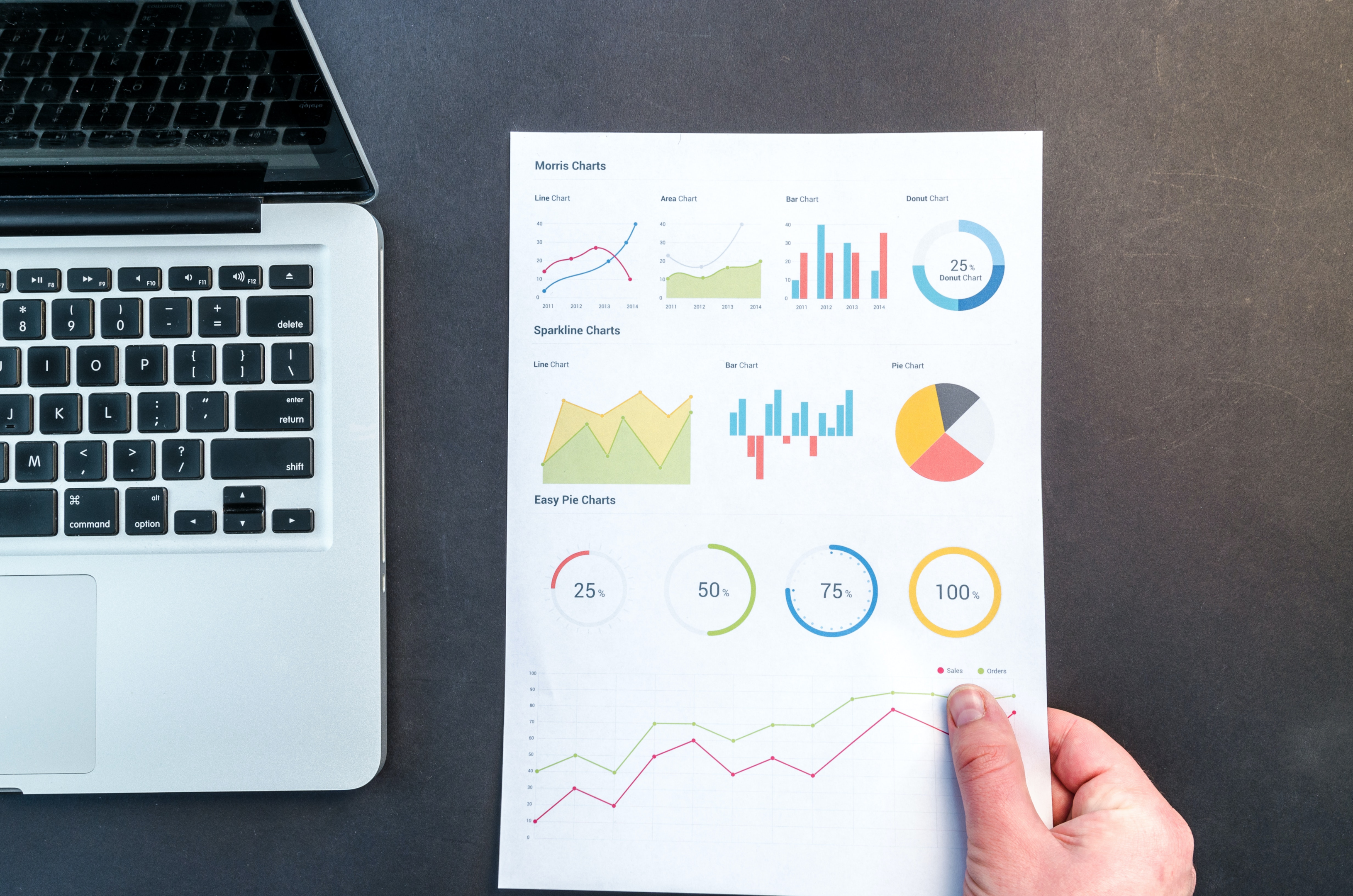 Pay Attention To Reminder emails:
A reminder email is an email that serves as a nudge or a gentle push to your target audience about something important related to your business. This could be a reminder about an upcoming appointment, a special offer or promotion, a deadline, or a call to action.
Reminder emails can help keep your brand top of mind and increase customer engagement. By sending timely reminders, you're also showing your customers that you care about their needs and that you're committed to providing excellent car maintenance service.
In addition, reminder emails can help small businesses reduce no-shows and increase conversions with more repeat customers. With the right timing and messaging, reminder emails can be a powerful tool for improving customer retention and driving more revenue for your business.
Wrapping Up The Guide To Auto Detailing Email Marketing Campaign.
In conclusion, email marketing can be an effective way to engage with customers and drive sales. By sending personalized and targeted emails to your subscribers, you can stay top-of-mind with your customers.
Remind them of your services, promotions, and updates to your business, and even increase customer loyalty by sending them exclusive discounts, special promotions, and freebies.
To generate leads, build an engaged and interested email list, attend car shows, add a sign-up form to your website or social media pages, and use a custom domain email address.
To boost conversion rates, use a clear and concise subject line, a well-defined structure, attention-grabbing language, and a clear call to action.
The Best Auto Detailing Marketing Agency for Creating Successful Email Marketing Campaigns
If you want your email marketing campaigns to have success, then hiring Raging Agency will be one of the best choices for your auto detailing business. Raging Agency is the #1 marketing agency specializing in helping automotive companies rapidly increase their sales through digital marketing. Our email campaigns are created custom to your business and will be an effective way for you to grow your business and build customer loyalty. Our highly-skilled staff will create engaging content to keep your customers interested and set up automated email sequences to help reach new customers and nurture leads. We have all the tools and knowledge to measure the effectiveness of your email marketing efforts to understand what is working and what needs improvement. If you are ready to take your business to a new level and target a wide audience, contact Raging Agency today to get started.