Auto detailing businesses require effective marketing strategies to stand out in a highly competitive market. Brochures in print are an essential tool for promoting auto detailing services to potential customers, whether it's to highlight a new service or attract more customers to an existing one. However, creating an effective auto detailing brochure in print can be challenging.
In this blog, we'll discuss the best practices for designing and distributing auto detailing brochures to help you reach your target car show audience effectively and save more. From inspiration for choosing the right logo design to distribute auto detailing brochures strategically, this ultimate guide to auto-detailing brochures will provide you with everything you need to know to create a successful marketing campaign for your car show business.
What is a brochure?
A brochure is a printed promotional document that provides information about a product, service, or organization. Brochures typically feature text or a combination of text, logo images, fonts, photos, and graphics to convey information in a visually appealing way. They are often used as marketing materials to promote businesses, products, or services to potential customers.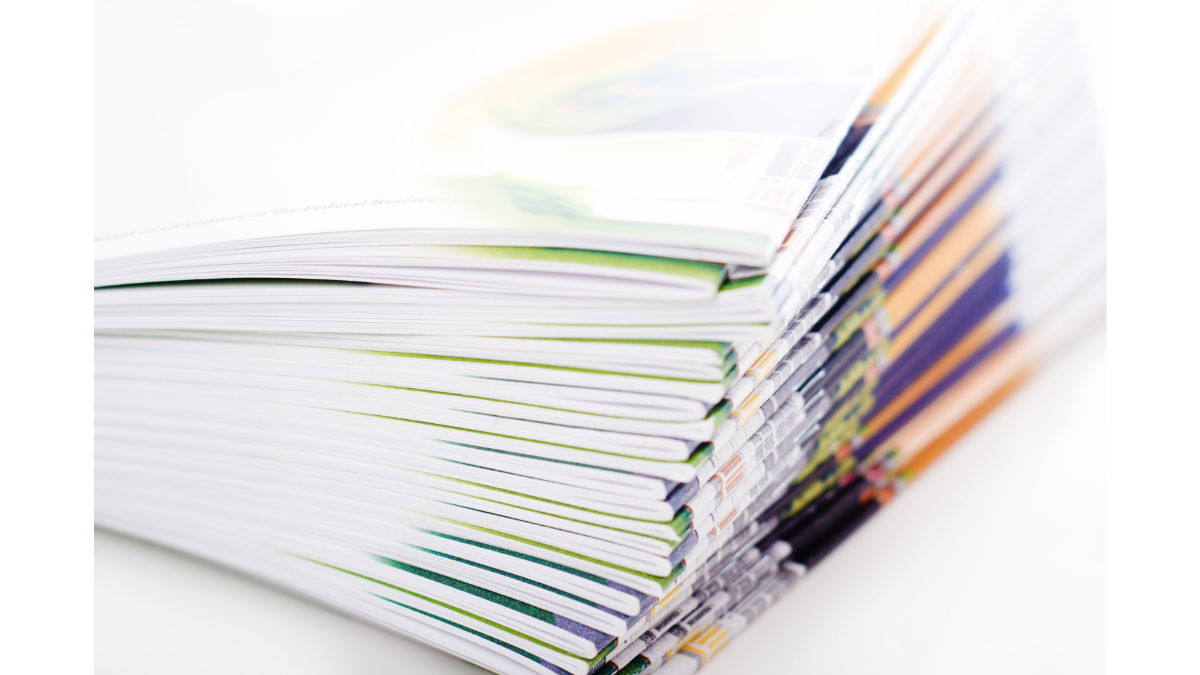 Brochure templates can be distributed in various ways, including handing them out at events, leaving them at businesses or offices, or mailing them directly to targeted customers. They come in different formats and sizes, from templates, the size of simple photos and text, to the size of one-page flyers, to multi-page booklets. Brochure templates are an effective marketing tool because they provide a tangible and informative representation of a business or its products or services.
Distribution of brochures in the auto detailing business
Brochures and templates can be valuable marketing tools for auto detailing businesses to promote their services to potential customers. Here are some examples of situations where an auto detailing business may use templates to print a brochure:
At events: Auto detailing businesses may attend car shows, fairs, or other events where they can showcase their services. Providing brochure templates to attendees can help them remember the business and the services it offers.
Direct mail campaigns: Auto detailing businesses can use brochure templates in direct mail campaigns to reach potential customers in their area. The brochure can showcase the business's services and pricing, encouraging potential customers to schedule an appointment.
In-store marketing: Auto detailing businesses can display brochure templates in their storefront or waiting area to inform customers about additional services they may be interested in.
Handouts: When a customer picks up their vehicle after a detailing appointment, providing them with a brochure can help encourage them to come back for additional services in the future.
Sales presentations: Auto detailing businesses can use brochure templates during sales presentations to provide potential customers with more detailed information about the services offered, pricing, and special packages.
Standard brochure sizes and layouts
Brochures come in a variety of sizes, fonts, and layouts, each with its own advantages and disadvantages. Size and layout are very important for a brochure design. Here are some examples of standard brochure sizes, fonts, layouts, and brochures layouts commonly used in marketing:
Tri-fold brochure template: The tri-fold brochure template is folded into three sections and has six panels. It's a versatile design that can accommodate text, logo images, and graphics, and it's easy to distribute.
Bi-fold brochure template: A bi-fold brochure template is folded in half and has four panels. It's smaller than a tri-fold brochure but can still hold a good amount of information. This type of brochure is ideal for a more focused marketing message.
Z-fold brochure template: A Z-fold brochure template is folded in a zig-zag pattern, creating six panels. It's similar to a tri-fold brochure but has a more unique design that can make it stand out.
Gate-fold brochure template: A gate-fold brochure template is folded inwards from both sides, creating a large center panel and two smaller side panels. It's a great option for businesses looking to showcase high-quality images or graphics.
Double parallel fold brochure template: A double parallel fold brochure template is folded in half and then in half again, creating eight panels. It's ideal for businesses with a lot of information to convey, but it can be challenging to read due to its small size.
Auto detailing brochure design ideas
Designing a print auto detailing brochure requires careful consideration of the message you want to create or convey and the visual impact you want to create or make. Here are some examples of design ideas to help you get inspiration to create an effective and visually appealing print auto-detailing brochure:
Use high-quality images: Including high-quality images of vehicles and detailing services can help showcase the quality of your work and attract potential customers.
Use a color scheme that matches your brand: Consistent use of colors that match your business's logo and brand can help create a cohesive look and make your brochure more memorable.
Use clear and concise language: Use language that is easy to understand and conveys your message clearly. Avoid using technical jargon that may be unfamiliar to your target audience. This way, customers can search the relevant information easily.
Highlight your unique selling proposition: What sets your auto detailing business apart from the competition? Highlighting your unique selling proposition can help make your brochure more compelling and encourage potential customers to choose your services.
Include pricing information: Providing clear pricing information can help potential customers understand the value of your services and make it easier for them to choose which services to book.
Use bullet points and subheadings: Breaking up text into smaller, easy-to-read sections with bullet points and subheadings can help make your brochure more accessible and appealing to potential customers.
Include a call to action: Encourage potential customers to take action by including a clear call to action, such as "Call now to schedule your appointment!" or "Visit our website to learn more."
Advertising for auto detailing is extremely important. Check out our other FREE guide that covers best practices and tips for creating successful auto detailing ads.
Other design ideas to consider for auto detailing brochures
Above listed template ideas are essential for brochure template templates. However, if you want to customize and make your brochure template templates stand out, here are some sections and ideas that you can customize and include in your brochure template templates.
Answers to FAQ: Including an FAQ section in print on an auto detailing brochure can help address common questions and concerns that potential customers may have about a car. Answering questions about pricing, services, and process can help build trust and encourage potential customers to choose your car and business.
Guides: Since knowledge is power, information has value. A how-to guide is a terrific example of how sharing useful information with your audience may help you gain their confidence. Encourage readers to identify or resolve issues independently by deconstructing the procedure step-by-step. It might contain guidelines or examples on how to create or test your product, but it isn't required to.
Testimonials: Testimonials in an auto detailing brochure can be powerful tools to showcase the quality of your car doing services. Including positive feedback from satisfied customers in auto detailing brochures can help build trust with potential clients and encourage them to choose your business. Make sure to highlight specific details and outcomes mentioned in the testimonials to demonstrate the value of your car detailing work.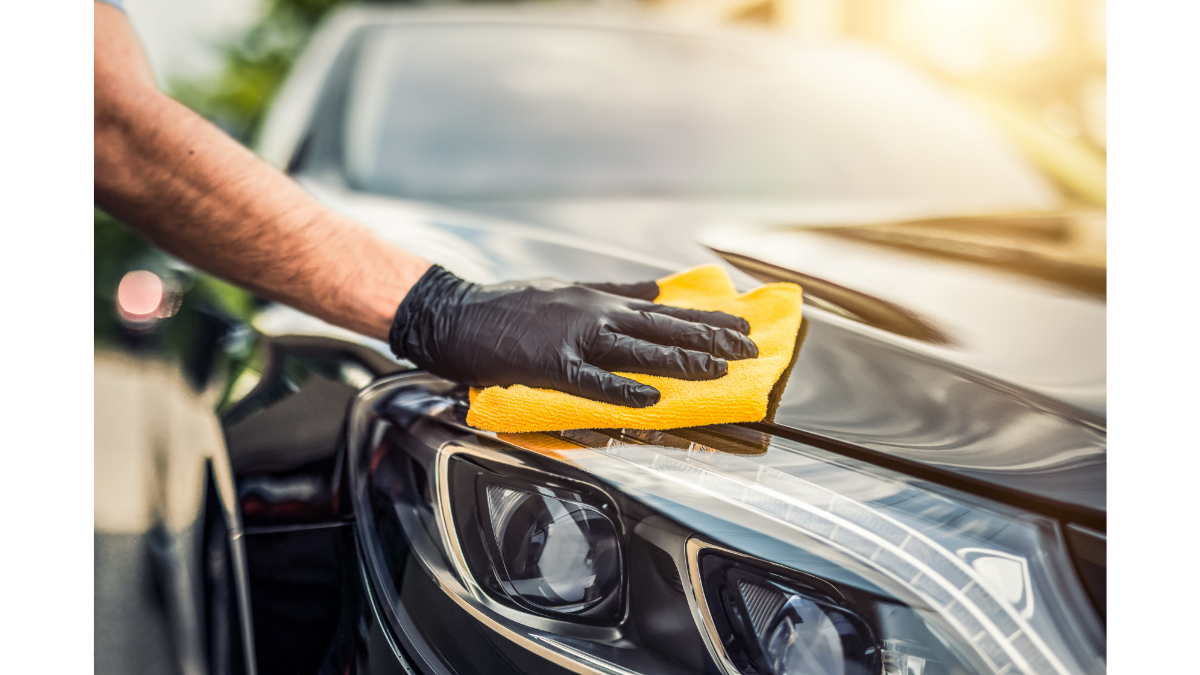 Copy of auto-detailing brochure templates
We use words daily, but do we think about what we're saying? Choosing the right words is very important in the design, brochure design, logo design, logo, and template design too. The goal is to entertain, persuade, and inform. Here's how to do it:
Check grammar and spelling mistakes: It is important to thoroughly check for grammar and spelling mistakes in the text and photos of an auto-detailing brochure to ensure that the information presented is clear, professional, and easy to understand. Grammatical errors and typos can create confusion and make the brochure text and photos appear unprofessional, which can negatively impact the credibility and trustworthiness of the auto detailing business.
Create evergreen content: Creating evergreen content design ideas and templates for an auto detailing brochure can help ensure that it remains relevant and valuable to readers over an extended period of time. To do this, it is important to focus the design on topics that are not tied to a specific time or season, such as the benefits of regular car detailing or how to properly maintain a vehicle's exterior and interior.
Know your brand and stick to it: Knowing your brand and sticking to it is crucial when creating an auto detailing brochure template. Your brand represents your business's identity and values, and it should be reflected consistently across all marketing materials, including brochure templates. This means using a consistent tone of voice, logo, design elements, fonts, and messaging that align with your logo and brand's image and purpose.
Interested in learning more about how to increase your automotive leads from professionals? Consider joining our FREE Facebook group! 
How to make an auto detailing brochure online?
To save, create, and customize an auto detailing brochure template online, follow these steps to save it:
Choose a brochure design tool: There are many online design tools, such as Canva, Adobe Spark, and Lucidpress, that offer pre-designed templates for brochures.
Select a template: Search and browse through the templates and select one that fits your auto detailing business. Look for a template with a clean design and ample space for pictures.
Customize the template: Replace the pre-existing text and pictures with your own content. Add high-quality photos of your auto detailing services to showcase your work.
Add your branding: Make sure to include your business logo, contact information, and website URL.
Review and finalize: Review your brochure design and make any necessary changes. Once you're satisfied with the final design, save and download it as a PDF file and share it online or print it out for distribution.
Create the Best Auto Detailing Brochure that Will Entice Customers
It's important to know exactly what your targeted audience is looking to buy when creating advertisements. That's why hiring a digital marketing agency can be a great investment to help improve your business and attract more buyers. Creating a solid auto detailing brochure is an affordable yet effective way to promote your business. Raging Agency is the #1 digital marketing agency specializing in auto detailing marketing and is ready to help you! Our highly-skilled staff has all the tools and knowledge to design a brochure that will help increase your number of buyers. We know the right branding techniques, positioning, and calls to action to implement in your auto detailing brochure designs. We can track campaigns and measure results to help you stay ahead of the curve and stand out from the competition. If you're ready to start gaining more sales, web clicks, and customers, then contact Raging Agency to get started.