Winter is upon us, and with it comes the need to winterize your car for safe and reliable travel. Keeping your car in good condition during the cold season can save you money, time, and hassle with all-season tires. Winterizing your car isn't difficult – all you need are basic tools, common sense, and this guide! With these steps, you'll be able to ensure that your vehicle runs smoothly throughout the winter months. From checking fluids levels to changing tires and performing preventive maintenance on key components of your car – we'll cover everything so you can enjoy a worry-free ride all season long.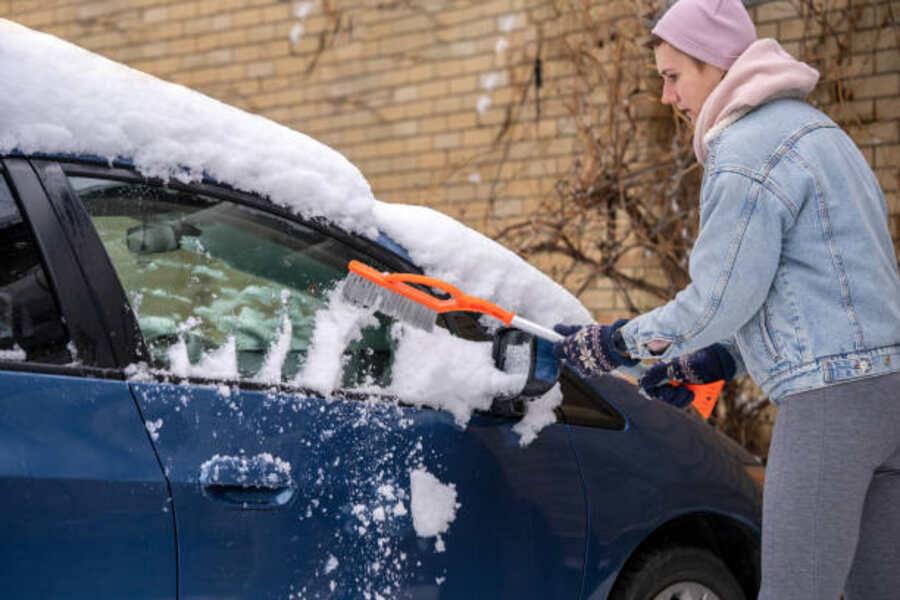 Check Your Car's Battery:
The cold winter can affect your car's battery, so check it regularly. Ensure the battery terminals and connections are clean and tight, then use a voltmeter or multimeter to check the voltage level. If it's too low, consider replacing the battery before winter.
Change Your Oil and Filter:
Regular oil changes are essential for prolonging the life of your engine. Make sure to change your oil and filter, check the levels, and top off as necessary. This will ensure your car runs smoothly and won't overheat during cold winter.
Choose the Right Oil for Cold Weather:
Choosing the right oil for cold weather is essential for keeping your car running smoothly during winter. Colder temperatures call for a thicker oil, as thinner oils can't withstand the rigors of colder weather conditions. Check your owner's manual or consult an automotive technician about the best option for winter driving.
How Often Should You Change Your Oil in Winter?
You should change your oil and filter every 3,000 miles or 6 months. However, in colder climates, with freezing temperatures, changing your oil more often may be necessary – once every 5,000 miles or less is best. If you're unsure how often to change your oil in winter, consult an automotive technician for advice.
Inspect Belts and Hoses:
Cold or extremely low temperatures can cause hoses and belts to become brittle or crack. Inspect them for any signs of wear and tear, and replace them as necessary. This will ensure that your car runs efficiently during the winter months.
Top Off Fluids: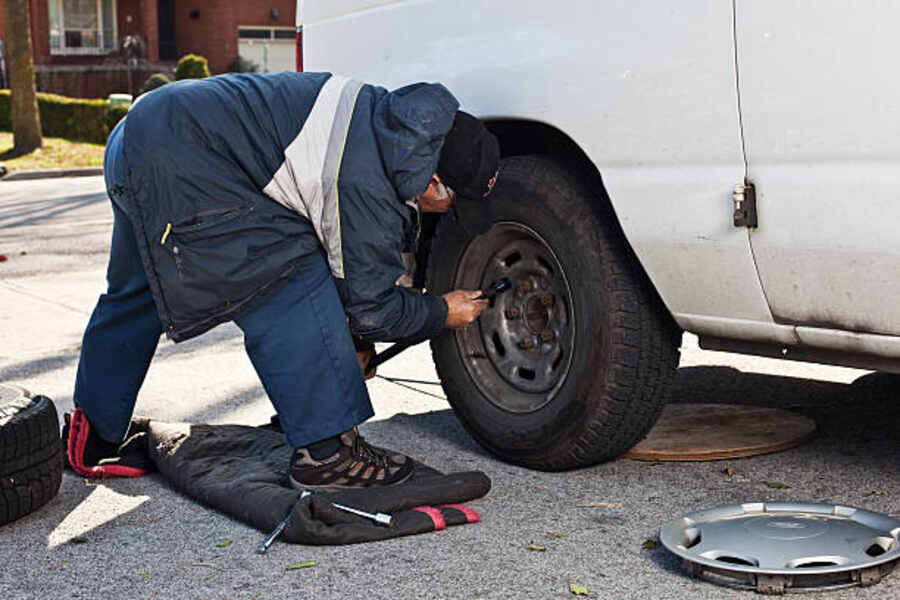 During the winter, ensuring all of your car's fluids are topped off is especially important. This includes coolant, power steering, brake, and transmission. Low fluid levels can lead to serious problems, so check them regularly and top them off as needed.
Replace Wiper Blades:
Winter weather can take a toll on your wiper blades, so replace them yearly. New blades will provide better visibility in rain, sleet, and snow. This is especially important if you plan to drive in areas with poor visibility due to bad weather.
Add Antifreeze/Coolant To the Radiator:
Antifreeze/coolant helps keep the cooling system of your engine running smoothly by preventing the coolant from freezing in cold temperatures. Make sure to top off the radiator with antifreeze or coolant if necessary. This will ensure that your car can withstand even the harshest winter conditions.
Inspect Tire Tread & Pressure:
Having the right tires is essential for safe winter driving. Inspect your tire tread to ensure it's not worn down, and check the air pressure used in all four tires. If they are low, fill them to the manufacturer's recommended tire pressure levels. This will ensure that you have good traction and control regardless of road conditions.
No one should hate driving in the winter, so here is a list of our top picks for the best cars that are made to withstand the winter weather, and make for a more enjoyable ride.
Clean Out The Interior Of Debris And Moisture:
The very cold weather hits the winter months can cause moisture to build up inside your car, so it's important to clean out any debris and moisture that might be present. This will keep your car's interior dry and reduce the risk of mold or mildew growth.
Winterizing your car doesn't have to be a difficult task. With these simple steps, you can ensure that your car's interior is ready for the cold winter months and will remain safe and reliable on snowy or icy roads.
Install Winter Tires (Optional):
If you plan to drive in areas with snow or icy conditions, installing winter tires is a good idea. Winter tires provide better traction and control on slippery surfaces, so they can make all the difference when driving in winter weather. Check your local laws before installing winter tires – some states require them by law during certain periods.
Wrap-Up – Review All Maintenance Steps Taken To Prepare For Winter Driving Conditions: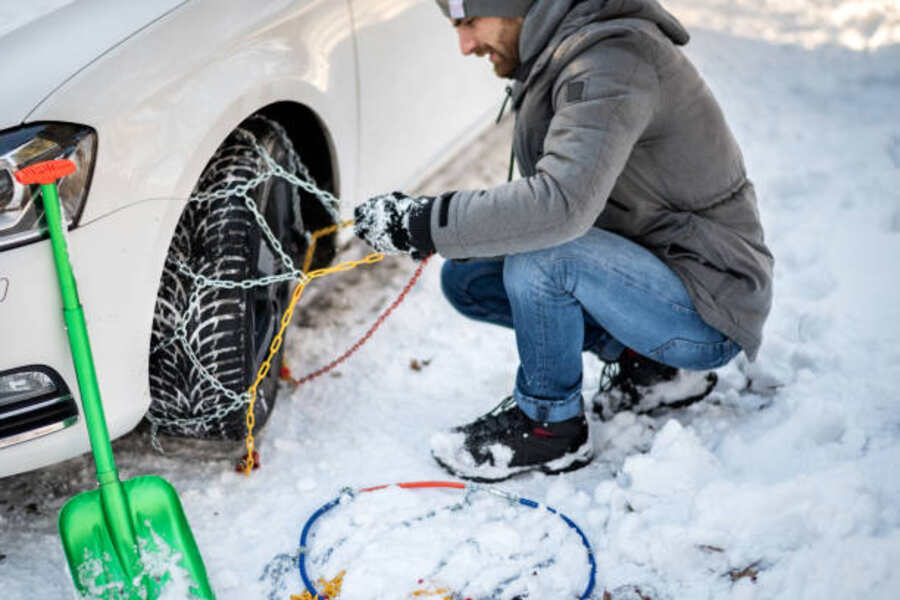 Once you've completed all of the steps above, it's a good idea to review them and ensure everything has been handled properly. Check your tire tread, pressure levels, windshield washer fluid levels, windshield wiper fluid and blades, belts and hoses, and antifreeze motor oil/coolant levels. These simple steps will ensure your car is ready for whatever winter throws your way. With proper preparation, you can be confident that your car will stay safe and reliable regardless of your conditions.
Conclusion:
Winterizing your car is essential to maintaining it for the cold winter months. These simple steps can help ensure that your car will remain safe and reliable on the roads no matter what harsh winter conditions you might encounter. With proper preparation, you can be confident your car will be ready to take on whatever winter's challenges.
Get your Automotive Website on the #1 Page of Google with SEO Optimization
Writing SEO content is an essential aspect of any digital marketing strategy. It's a complex process, but with the right approach, you can write SEO content that drives traffic to your website and improves conversions. That's where hiring an expert will come in. Raging Agency is the #1 digital marketing agency that specializes in automotive marketing. The highly-skilled staff will research relevant keywords, incorporate them into SEO content, optimize meta descriptions, use compelling headlines and titles, leverage social media to promote SEO content, and measure results. This will help your auto detailing business create SEO-friendly content that ranks higher in SERPs and brings more organic traffic to your website. Auto businesses who partner with Raging Agency tend to see 2-4x the sales. If you want to see your business grow, drive web traffic, attract quality leads, and rank on the #1 page of Google, then it's time to contact Raging Agency to get started.
FAQs:
How often should I winterize my car?
You should winterize your car each year before the cold weather arrives. Check all the auto parts that store your fluids, tires, and other components dedicated to winter tires to ensure that your car is in good condition for the colder months.
What kind of tires should I use in the winter?
The type of tire you should use for snow tires depends on where you live and the type of road salt and driving conditions you will encounter. If you plan to drive in areas with snow or icy roads, installing winter tires for better traction and control on slippery surfaces is a good idea.
What other steps can I take to prepare my car for winter?
Besides winterizing your car, you should check your visibility due to bad weather. Make sure your windshield wipers and headlights are in good condition, and replace any worn-out parts.