A blog for your auto detailing business is an effective way to reach out to potential customers and build relationships with them. With the right content, you can create engaging posts that will keep people coming back for more. Additionally, blogging can help you establish yourself as an authority in auto detailing and provide valuable how-to information focused that customers may need help finding elsewhere. In this article, we'll discuss how to use a blog for auto detailing businesses so you can start reaching more customers today!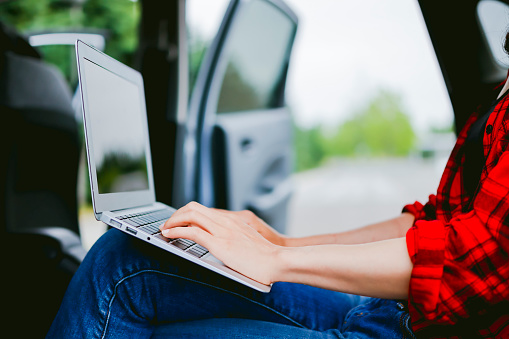 Why Should You Use a Blog for Your Auto Detailing Business?
A blog is an excellent way to market your auto detailing business, establish relationships with customers and attract potential clients. Crafting content that offers expertise on vehicle upkeep or answers common auto detailing questions will help you cultivate and retain consumer loyalty. Moreover, blogging can elevate online visibility through higher search engine rankings while positioning yourself as a go-to source for car care advice.
How to Start a Blog for Your Auto Detailing Business?
Choose a platform –
Start by choosing a platform for your auto detailing blog. Popular options include WordPress, Medium, and Blogger.
Set up the design –
Once you've chosen a platform, you'll need to set up the design of your auto detailing blog. It should be easy to navigate, visually appealing, and optimized for mobile.
Come up with content ideas –
Brainstorm auto-detailing topics that you can write about. Try to create valuable content for your audience, such as how-to articles and tips on auto detailing techniques.
Promote your blog –
Develop a promotional strategy for your auto detailing blog. Utilize social media and other channels to spread the word about your auto detailing blog and attract more readers.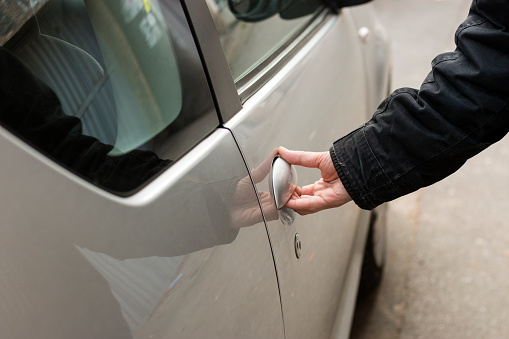 What Content to Post on your auto detailing blog?
Your auto detailing blog should focus on providing valuable content to your audience. Try writing how-to articles, auto detailing tips and tricks, or reviews of auto detailing products. You can also post before and after photos of auto detailing jobs you've done or share customer feedback about your services. Finally, remember to include auto detailing-related news or industry updates on your auto detailing blog.
Interested in learning more about how to increase your automotive leads from professionals? Consider joining our FREE Facebook group! 
Tips and Tricks for Optimizing Your auto detailing Blog Posts:
Use SEO keywords –
Incorporate auto detailing-related terms into your posts to optimize them for search engine rankings.
Include visuals –
Visuals, such as before and after photos, can be a great way to showcase auto detailing jobs you've done and keep readers engaged.
Post regularly –
Consistently posting auto detailing-related content can help keep your blog active and attract more readers.
Respond to comments–
Responding to reader comments is a great way to build relationships with them and show that you value their feedback.
Strategies to Promote Your auto detailing Blog Posts:
Use social media –
To attract more readers, utilize popular auto detailing-related hashtags and blog links on your social media channels. Not sure what kind of content to be posting for different social media platforms? We have three blog posts that cover content topics, ideas, and tips for Facebook, Instagram, and LinkedIn. 
Share with auto detailing forums –
Reach out to auto detailing forums online and ask them to share your auto detailing blog posts.
Partner with auto detailers –
Partner with auto detailers in your network to promote each other's auto-detailing blog posts.
Reach out to auto detailing influencers –
Contact auto-detailing influencers and ask them to share your auto-detailing blog posts on their channels.
Measuring the Success of your auto detailing Blog Posts:
Do you want to get a better idea of how your auto detailing blog posts perform? Use Google Analytics and keep an eye on page views, time spent on the page, and bounce rate. You can also take advantage of social media analytics tools to observe the level of engagement with posts about auto detailing that has been shared over social media.
Taking this one step further by creating a blog for your business plans provides the perfect opportunity for you to develop relationships with readers and prove yourself as a leading expert in auto detailing; knowledge and awareness regarding your company will skyrocket! With enough dedication and effort put into content creation combined with selecting just the right platform – success is guaranteed!
Creating an Engaging Community Around your auto detailing blog:
Establishing an engaging auto detailing community is the perfect way to compliment your blog content. Connect with readers through comments and social media, initiate conversations about related topics, or share automotive news and car detailing industry updates. You can even host webinars, Q&A sessions, or challenges that will draw in your audience! Engaging with readers personally will help promote loyalty and keep them coming back for more.
If you want your auto detailing blog to be successful, you must share insightful content and construct an interactive community around your blog. By embracing the right platform, generating quality material, and devising a promotional plan, you can ensure that your business blooms!
The Best Way to Grow Your Auto Detailing Business Through Blogging
An auto detailing blog is a great way to build customer relationships, create interest in auto detailing services, and promote auto detailing products. The best way to do this is to consider hiring a digital marketing agency to write and manage the blogs for you. Our best recommendation is Raging Agency. Raging Agency is not only the best digital marketing agency, but they specialize in car detailing marketing. As experts in the auto detailing industry, the Raging Agency staff will be able to determine what blogging and content strategy will work for you. With the right platform, content strategy, and promotional plan, Raging Agency can help ensure that your auto detailing business blog is successful! Additionally, we will leverage Search Engine Optimization (SEO) keywords and visuals and engage with readers on social media, you can attract more readers, build a loyal auto detailing community, and rank on the first page of Google. Contact Raging Agency today if you're ready to stand out from the competitors and gain more quality leads. 
FAQs:
How do I advertise my detailing company?
You can advertise your auto detailing company in various ways, such as through word-of-mouth, online ads, social media campaigns, auto detailing conferences, and more. Creating auto detailing blogs for your car detailing business is also a great way to attract new customers and promote auto detailing services.
What makes a good car detailer?
A good auto detailer will have a thorough knowledge of auto detailing techniques, experience using auto detailing products and tools, and excellent customer high-quality service. They should be able to provide top-quality car detailing services with an eye for detail and a commitment to excellence.
What do you say at a car detailing interview?
When attending an auto detailing interview, it's important to be prepared and demonstrate your knowledge of auto detailing. Be sure to highlight any auto detailing skills and experience you have and your passion for auto detailing.