Are you in the process of trying to choose the right car insurance for your vehicle? You may be about to purchase your first car and need a reliable policy covering all your needs. Or it's time to switch from your current provider, but where do you start? This is an important decision-making process for protecting one of your biggest investments, so choosing wisely is important. In this blog post, we will look at how to choose the right car insurance so that you can feel confident in knowing that not only are you getting a good rate but that all aspects of liability car insurance coverage have been factored into finding the best comprehensive insurance policy for you and your budget.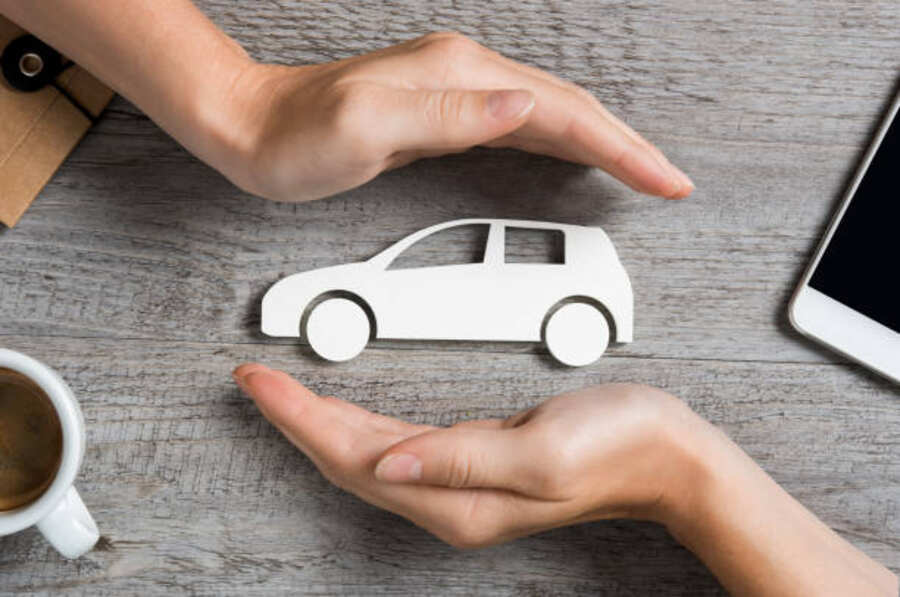 Research and compare different car insurance companies:
Before committing to any car insurance provider, research and compare different auto insurance companies. Different gap insurance providers have different rates, coverage options, and incentives, so ensure you get the most bang for your buck. Compare online quotes and contact your local auto dealerships for their opinion on who can provide the best deal.
Check out company ratings:
When it comes to selecting an insurer, reputation matters. Check out customer reviews and ratings from industry experts such as J.D Power or A.M Best to find out which insurance companies offer and consistently receive positive feedback from customers and industry leaders alike. This will give you an idea of which insurers are reliable and trustworthy when it comes time to file a claim or handle any issues should they arise.
Interested in learning more about how to increase your automotive leads from professionals? Consider joining our FREE Facebook group! 
Understand the types of coverage available: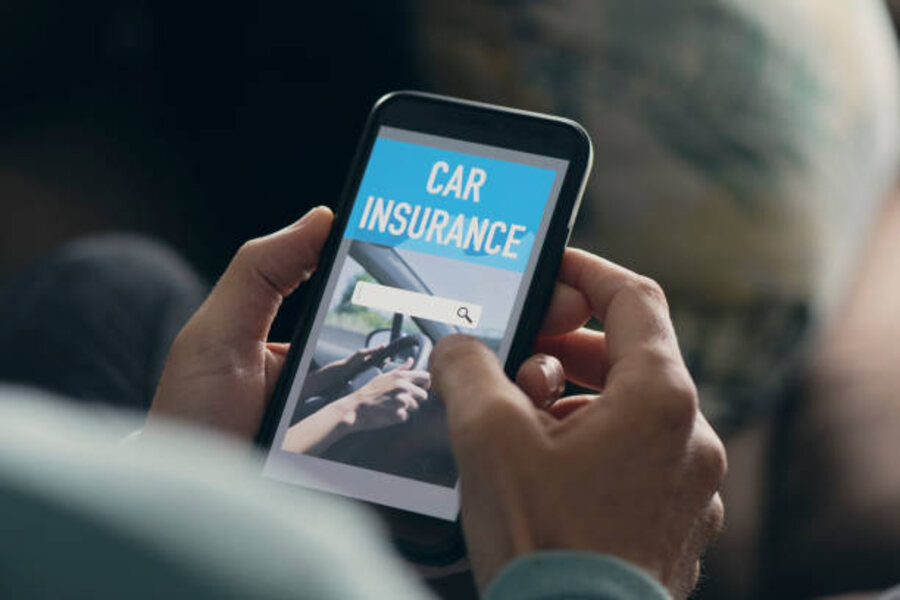 Not all car insurance policies are created equal. Depending on your state, you should be aware of different types of coverage before signing a car accident policy. You must understand the types of coverage offered in car insurance quotes and what each covers in terms of damage or liability.
Comprehensive and collision coverage are two common policies that protect against property damage to the repair or replace the vehicle. In contrast, liability coverage protects the driver from any legal responsibility due to an accident or other event. Knowing which type of coverage best suits your needs will help you make an informed decision when selecting a policy.
Determine what type of coverage is right for you:
Once you understand the types of coverage offered by car insurance providers, it's time to decide which type of car insurance coverage is right for you and your vehicle. Depending on the age of your car or the level of risk involved with driving, certain coverage may be more beneficial than others. Taking into account all factors, such as
Driving records can help narrow down the options so that you select a policy that best meets your needs.
Choose an insurer with a good customer service reputation:
The last thing you want when dealing with an insurance claim or other issue is poor customer service from your auto insurance provider. Review reviews and ratings of auto insurance rates before committing to one company to avoid any potential headaches. A good customer service team is critical in helping you get the most out of your car insurance policy.
Consider your budget when choosing a policy:
Finding the right car insurance policy doesn't mean you need to break the bank. Be sure to factor in your budget when selecting a policy to get the coverage you need without overspending. Comprehensive and full collision and coverage are more expensive than liability-only plans, so if money is tight, these best car insurance companies may not be ideal options for you.
Have you ever wondered if buying a new car is worth the cost? In this article, we will help you weigh the pros and cons so you can make an executive decision.
Check out customer reviews to get an idea of how reliable a company is:
Another important factor to consider when choosing a car insurance provider is the reputation of that company. Reading customer reviews can help you understand how reliable a company is and what kind of service they provide. Positive reviews from customers indicate not only trustworthiness but also that the health insurance company prioritizes customer satisfaction, which should be considered before making any final decisions to choose car insurance from.
Ask family, friends, or colleagues for recommendations on good car insurance companies: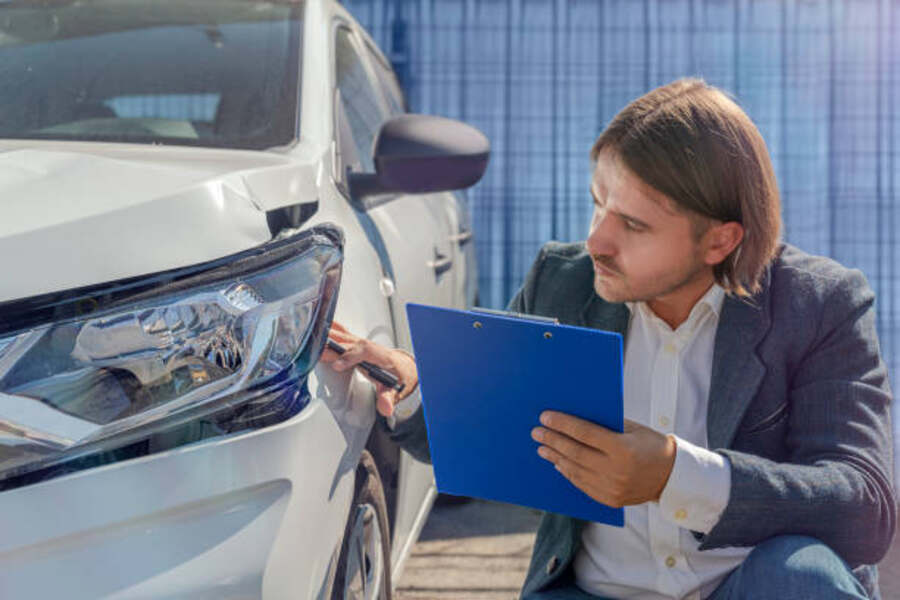 Getting feedback from people you know and trust can be a great way to narrow down your search for the right car insurance company. Ask for recommendations from family, friends, or colleagues to see how much car insurance they have and what other liability insurance companies they have had positive experiences with. This will help you understand which insurers are reliable and trustworthy when providing coverage for your vehicle.
With these tips, choosing the right car insurance agent should be easier than ever. Do your research before committing to any one company, and ensure all your needs are met before signing on the dotted line. This way, you can enjoy peace of mind knowing that one of your biggest investments is properly covered and protected against unforeseen events.
Conclusion:
Choosing the right car insurance policy can be a manageable task. With the right information and research, you can find a policy that meets your needs and fits within your budget. From comprehensive coverage to liability-only plans, understanding the types of coverage available is essential in finding the best car insurance to fit you. Additionally, consider customer service ratings and reviews when selecting an insurer so that you get the most out of your auto insurance policy. With these tips, you can search for the perfect car insurance plan!
Get your Automotive Website on the First Page of Google with Proper SEO Ranking
Implementing the proper SEO keywords within your website is an essential aspect of any digital marketing strategy. It's a complex process, but with the right approach, you can write SEO content that drives traffic to your website and improves conversions. That's where hiring an expert will come in. Raging Agency is the #1 digital marketing agency specializing in automotive marketing. The highly-skilled staff will research relevant keywords, incorporate them into SEO content, optimize meta descriptions, use compelling headlines and titles on your website to promote SEO content, and measure results. This will help your auto detailing business create SEO-friendly content that ranks higher in SERPs and brings more organic traffic to your website. Automotive businesses that partner with Raging Agency tend to see 2-4x the sales. If you want to see your business grow, drive web traffic, attract quality leads, and rank on the #1 page of Google, then it's time to contact Raging Agency to get started.
FAQs:
What factors should I consider when selecting a car insurance provider?
When shopping for car insurance, it's important to consider your budget and the types of coverage that best fit your vehicle and driving needs. Additionally, read customer reviews and recommendations from family, friends, or colleagues to understand reliable and trustworthy providers.
How much coverage do I need?
The coverage you need will depend on several factors, including the age and value of your car and where you live. It's important to research what type of protection is available in your area so that you can make an informed decision about the right levels of coverage for you.