As an auto detailing business owner, you can pay attention to the power of social media, but with so many social media platforms to choose from, it can take time to know where to start. This blog post will show you how to use social media for business, so you can reach more customers and grow your company.
Why social media is essential for auto detailing businesses
Social media has become an integral part of the business landscape in today's interconnected world. It is now commonplace to hear that a company must use social media to stay competitive and reach customers around the globe. More than just being a platform for marketing, social media allows businesses to interact with consumers in ways never seen before. Social media creates meaningful relationships between brands and their most vocal customers. Both social media management and marketing are important for all businesses in today's world. With the correct approach, auto detailers can build credibility and create trust among potential buyers through online platforms like Facebook and Twitter. Through social media, companies can access real-time data that provide valuable insights into consumer behavior and preferences. Investing in this technology helps businesses better understand their target audiences, allowing them to create strategies that prove adequate time after time. Social media is indispensable for companies looking to succeed in the modern era; success on these platforms will be fundamental for future growth and relevance.
How to create a social media marketing strategy.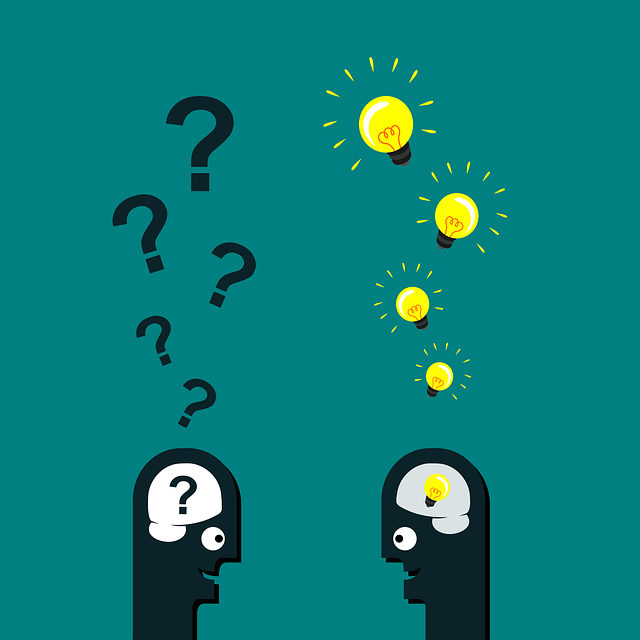 Develop an overall social media strategy to ensure that most social media platforms are optimized and used consistently: this should include setting clear goals, defining target audiences, and developing content guidelines.
Create compelling content for each platform that speaks to the target audience and resonates with their interests. This can be done through visuals, videos, and written social media posts.
Monitor activity on social media platforms to ensure that all messages are responded to promptly and appropriately. Use analytics tools to measure results, track progress, and adjust as needed.
Engage with users authentically by responding to comments, questions, or complaints directly – this helps show customers that the business is committed to providing excellent customer service.
Leverage influencers and other key supporters of your brand to amplify reach and engagement with target audiences.
Incorporate social media into other marketing efforts like email campaigns or website visits for a more comprehensive approach.
The easiest way to make a great first impression online and in person is to have unique lighting. These Hexagon LED lights can transform your shop into a stunning Instagram-worthy photo studio overnight while still being practical and efficient.
These are just a few social media marketing tips on how automotive businesses can use social media to their advantage; there are many other tactics that can be employed depending on your specific goals. Take the time to research and experiment with different approaches, so you can find the best strategy for you. With a little work and effort, social media can be an invaluable asset for your business!
What platforms to use based on auto detailing business goals
There needs to be more than a one-size-fits-all solution for leveraging platforms for business goals. It's essential to pick the technology that best fits your goal. For example, if your goal is high levels of engagement with a large platform, then it might be best to employ social media channels like Twitter or Instagram. If you need to support an eCommerce store, then a platform like Shopify has you covered. The same applies to webinar platforms, video-delivering services, and email marketing tools. There are almost infinite options when deciding which platforms best suit your business goals, and you must do the proper research before committing. With the right choice, these tools can help boost your business presence online and increase sales.
How to create content that engages your audience
Creating content that engages your audience requires understanding their interests and needs. It's essential to use a conversational yet professional tone of voice that resonates with readers and encourages them to continue exploring your content. Aim to start conversations by asking questions or encouraging further involvement in the subject matter, such as taking polls or participating in surveys. Doing so allows your audience to share their experiences and opinions, thereby strengthening the relationship between you and them. Finally, make your content interesting, enjoyable, and trustworthy — the hallmarks of content capturing people's attention!
Five Social Media Channels for Marketing Your Business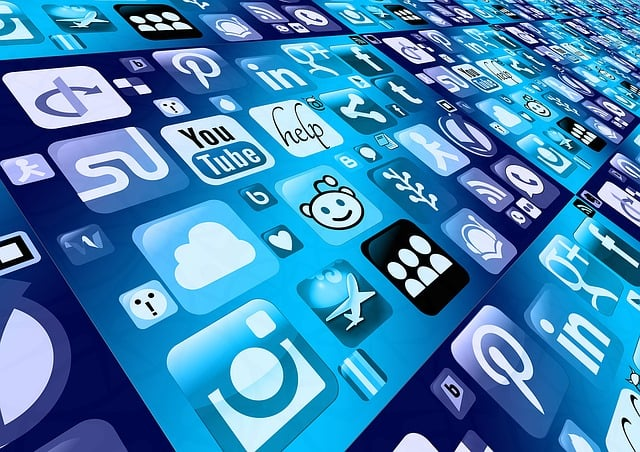 It's no secret that social media marketing can be a powerful tool to help boost your business. With over 3.6 billion social media users worldwide, plenty of potential customers could benefit from your product or service. But how do you know which channels to use with so many different channels? To help you get started, here are 10 top social media channels you should leverage for your business.
1. Facebook
With 2.6 billion monthly active users, Facebook is the largest and most popular social media platform worldwide. It's an excellent platform for businesses to reach their target audience with ads and sponsored posts and engage with potential customers by responding to comments and messages in real time. Plus, it's easy to create a business page on Facebook and get started connecting with people right away!
Interested in learning more about how to increase your automotive leads from the professionals? Consider joining our FREE Facebook group! 
2. Twitter
Twitter may not have as many users as Facebook (only 330 million monthly active users), but it's still an effective way for businesses to connect with customers quickly. With its fast-paced nature, Twitter is ideal for sharing news updates or engaging in conversations with followers in real-time, all in 280 characters or less!
Twitter Ads are also available if you want to further your marketing efforts.
3. YouTube
YouTube is the second most popular search engine after Google and has over 2 billion monthly active users. It's an excellent platform for businesses who want to create longer videos (2 minutes +) showcasing their products or services in detail to attract more viewers. You can add links directly to your website at the end of each video so viewers can easily click through if they're interested in learning more about your offer!
4. LinkedIn
LinkedIn has become the go-to platform for professionals looking to network and make connections within their industry. For businesses, this means it's an excellent place to showcase yourself as an expert in your field by posting content related to what you do – such as tutorials, behind-the-scenes looks into your business operations, or tips related to your area of expertise. With over 600 million members worldwide, LinkedIn can also be an excellent resource for businesses that want to recruit new employees or find new clients/partnerships!
5. Instagram
Instagram is one of the fastest-growing social media platforms today – especially among younger audiences – with 1 billion monthly active users worldwide! This makes it an ideal channel for businesses seeking visual engagement since images tend to get more attention than text posts on this platform – plus, it works well when paired up with other channels like Facebook or Twitter! Plus, Instagram has tons of tools that allow businesses to boost their posts and even set up ads targeting specific audiences based on interests/demographics/etc.
 This kit includes nearly every product in Adam's Polishes detailing arsenal. This is the best opportunity to provide a detailing enthusiast with the ultimate gift or launch a detailing business of your own! For a limited time, you can save $350 on this kit and receive free shipping!
Tips for growing your auto detailing social media following
Growing your social media following can be exciting, but it takes time. To ensure steady and sustainable growth, focus on engaging with your current followers – post content that encourages reactions and shares, reply to comments to show you're listening, and throw challenges their way to keep them engaged. Additionally, as one follower attracts another, build relationships with individuals who fit within the niche of your content. Last but not least, don't remember to respond to any messages guests may send you – this shows genuine care for potential followers! These simple steps will help you reach your lofty social media goals in no time!
Best Social Media Management Software of 2023
It's no secret that social media is a powerful tool for businesses. But managing multiple accounts across different platforms can be time-consuming and overwhelming. That's why it's essential to have the right tools and software to help streamline your social media efforts. Here are some of the best social media management software available in 2023:
Hootsuite:
One of the most popular social media management tools, this platform helps you manage all your accounts from one place. You can create posts, track analytics, schedule content, assign tasks to team members, and more!
Zoho Social:
This comprehensive software offers features such as post-scheduling, engagement tracking, and reporting tools. It also offers customized content creation and management services.
Sprout Social:
This user-friendly platform is excellent for small businesses, offering features such as task automation, content calendar planning, analytics tracking, and more.
Sendible:
Perfect for larger enterprises, this software provides sophisticated features such as team collaboration tools and custom reporting capabilities.
Agorapulse:
With its comprehensive suite of tools and customizable reports, this robust platform allows you to manage multiple accounts from one place, saving time and helping you stay organized.
No matter which tool you choose, having the right social media software can make a huge difference in your success. With these options at your disposal, you can maximize the reach of your campaigns and increase engagement with your target audiences.
Examples of businesses doing social media well
With 91% of the global population using social media, businesses need to take advantage of this platform to reach their target audience effectively. Many businesses have been successful by having a social media presence and engaging in meaningful conversations with their customers. A few notable examples include Starbucks, which recognized the importance of having an online community where they interact with customers daily, providing updates on promotions, product launches, and events; KFC which launched a campaign advocating for healthier practices involving the use of ingredients used to create their signature dishes; Apple that promotes their range of products from newer models such as iPhone 11 series to music related content using Twitter, Instagram, and YouTube. By leveraging these mediums well, these companies have successfully maintained customer loyalty and created brand awareness worldwide.
Consider Hiring a Social Media Marketing Agency to Increase your Auto Detailing Sales Fast
With a little effort and spending, Raging Agency can help turn your social media platform into a profit. The highly-skilled staff at Raging Agency are experts in digital marketing and are known for helping to increase auto detailers' business sales by 2-4x the amount. Raging Agency will create clever social media campaigns to help grow your following and make genuine connections with your customers which will convert into sales. Hiring a social media marketing agency can do wonders in helping boost brand awareness and build relationships with an enthusiastic community. Contact Raging Agency today to invest in social media to benefit your car detailing shop.
FAQ's
What is the most popular social media in 2022?
The most popular social media platform in 2022 is expected to be Instagram, followed by Facebook, YouTube, and Snapchat.
What are the benefits of using social media for businesses?
The benefits of using social media for businesses include increasing brand awareness, driving more traffic to their website, and generating leads. Additionally, it can help build relationships with customers and provide an opportunity to gain valuable insights into customer behavior through analytics.
Are there any tools available to boost posts on social media?
Yes, various tools allow businesses to boost their posts and even set up ads targeting specific audiences based on interests/demographics/etc. Popular examples include Google Ads, Facebook Ads Manager, and Hootsuite Ads.
Which are the social media network?
The most popular social media networks are Facebook, Instagram, Twitter, Snapchat, and YouTube. Other popular networks include LinkedIn, Pinterest, and TikTok. Each platform has unique features and offers different opportunities for businesses to reach their target audiences.